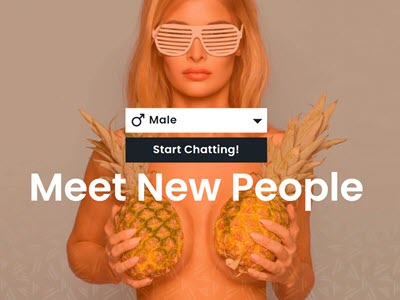 Go to Shagle
If you haven't heard of Shagle, you've been living in a cave for the past few years. Shagle is one of the largest random cam sites on the internet and one of the best chat sites to meet random strangers within seconds. With the ability to search for according to similar interests, you'll be able to meet people just like you who want to chit-chat within minutes of being on the site. It's easy to use, has thousands of online users at all times and is sure to capture your attention for hours at a time.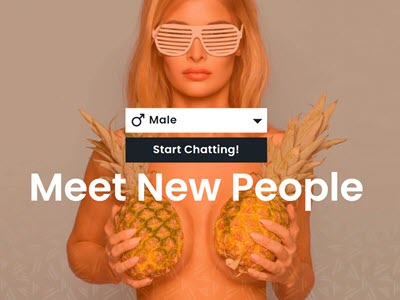 Verdict
Shagle has a concept that's been successful for many years, bringing random individuals together for a chat. However, unlike other random chat sites, Shagle has very few rules, which removes the worry of getting banned for any number of reasons. You're still advised to check out the rules page to see what is and is not permitted, though. When it comes down to it, this is one of the easiest random chat sites you'll ever use. You don't need to create an account, you don't need to pay a single penny and you can get started within minutes. If you're looking for a great way to spend some extra time, check out Shagle right now.
Features
An average of 60,000 users online 24/7.
Gender filter to choose between guys and girls.
Option to see only people with webcams.
Browse users from over 70 countries.
Chat translation tool.
Mobile-friendly interface.
User benefits
The chat translation tool lets you chat with anyone in the world, regardless of the language they speak.
Their mobile-friendly interface allows you to quickly open up Shagle and meet people whenever and wherever you want.
With thousands of users online throughout the day, you'll always have someone to chat with, whether you're a morning, afternoon or night person.
Among all of the chat sites online, this one has very few rules making it easy to have fun without having to worry about getting banned.
Pricing & hidden fees
100% free, with the option of signing up for Shagle Plus at $20/month to chat with professional cam girls and unlock certain features, like an ad-free interface and the gender filter.
Hidden Fees: None Found
Drawbacks & complaints
The only drawback of Shagle is that the gender filter is only available to Shagle Plus members, so you may have to click through a few men before landing on a girl.